Another month has come and this month behind the scenes we've been marveling at all the ways you can use the
September Die of the Month
called Snip It Flowers. (Hint: Inspirational PDF attached)
At first glance, it looks like a background die; it is anything but a background die. It was designed so that each of the flowers can be snipped out to create a panel, frame or element. Whether you want the 4 x 4 frame, the 3 x 4 frame, a one layer border, a two-layer border or a corner, all you have to do is "snip". Each one of us has taken the die and spun it into a creation - we hope to inspire!!
My First Projects Today:
I made a full size card with the Die. It's just so pretty that I wanted to use it first in all its glory! Then I made a matching little Note Card that could also make a sweet Place Card Setting. I just simply trimmed away all but 6 of the flowers.
Next I made a candle wrap for a votive holder. That used just a strip of 4 flowers.
For my next project, I made a sweet little basket. This was so fun and easy to make.
I just simply die cut 2 of the panels in the light pink cardstock. I then glued them together with some clear drying glue, overlapping 2 rows of the flowers. I then scored a line on each side of the glued panels and folded it upwards on each side to form a "U". (Sorry, I didn't take pics of these steps but hopefully you follow what I'm saying. If anyone doesn't understand, just email me and I will help you through it.:)
I then cut a third panel out in pink and trimmed out 2 squares of 4 flowers each in them. Those will be the sides. Then I cut out 4 tiny strips of white poster board paper (you can also use cardboard or thick paper) and folded them in half. Then I hot glued each one onto the inside top and bottom (back side of paper) of each flower of the smaller panels of 4. Then hot glue them to the corresponding flower on each side of the larger panels to form the basket. I then die cut a panel in gold poster board paper and trimmed out 8 flowers to add behind the front panel of the basket for a golden shadow. Then die cut another in gold and trimmed it out to form the handle. Because of the poster board and the double cardstock, it turned out to be really sturdy. Ready to be filled with candy, a small gift or whatever you'd like!
If you want to find out more about the Club - prices, how you sign up and what's included, please look -------->
HERE
.
If you missed the introduction and want to know more about what inspired the Die of the Month Club, look ------->
HERE
.
More inspiration is just a click away. Stop by with each Creative Team Member to see how they manipulated this die to come up with a unique project for you to try!
We can't wait to see what you make with these exclusive dies – be sure to post your creation on the Amazing Paper Grace Die of the Month page ------->
HERE
or on Instagram using the hashtag #AmazingPaperGraceClubKit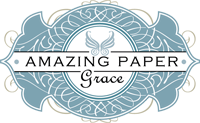 Have fun hopping along!
hugs...